E-commerce is one of the fastest growing economic sectors in the world, especially as the global COVID crisis stimulates more and more consumers to shop online. Thus, according to estimates, the e-commerce sector will be valued at $ 5.55 trillion in 2022.
This is good news for all marketers who have already chosen to grow their business online. At the same time, however, more and more new sites are appearing in various niches and competition is growing significantly. The biggest advantage that can set you apart from the competition and make you a preferred choice for users is a fully functional website. Is this yours or is it time to invest in a new one?
To help you, in this article we pay attention to 5 signs that indicate that you need to create a new website. See who they are:
The site was made a long time ago and has not changed since
One of the first serious signals that may be a reason to think about this is an outdated website. It's no secret that site building technology is constantly changing and evolving. The old site can create significant difficulties if you plan to make changes, as well as add new business logic. In addition, it is becoming increasingly difficult to find suitable professionals who will agree to maintain your site.
Last but not least, old sites can be significantly more vulnerable in terms of security and become victims of malicious hacker attacks. Any site owner who cares about their business and online performance would not want to allow such serious consequences.
Your site does not provide a good user experience
Another serious problem is the poor user experience of your site. The reasons for this can be many and varied, but they are mainly related to its performance: its loading speed, easy and intuitive navigation, but also the design, content and overall feel it leaves the use.
If the problems are serious and cannot be eliminated with a few cosmetic supplements, then it's time to take more serious measures. By no means underestimate the importance of a good user experience, because its lack is a reason for less traffic to your site and limit the ability to turn visitors into potential customers of your business.
You can't easily make changes to your site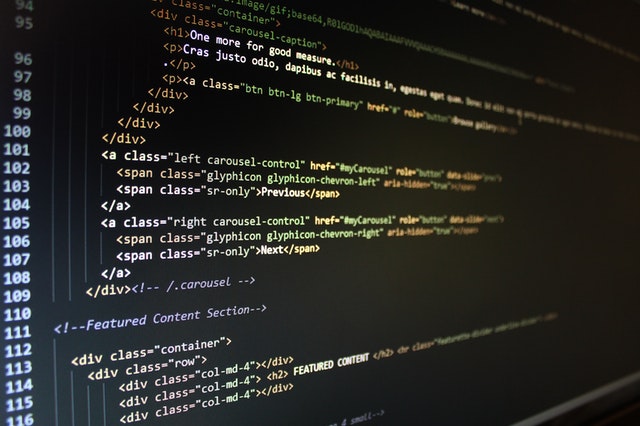 While this is a challenge that only you, as the site owners, and your team will face, the limited ability to make changes can have a negative impact on your business. On the one hand, this means that every time you need to add new content or an image to your site, you have to rely on the services of a programmer.
In addition, it may cause your site to contain outdated or misleading information that will repel users and make them question the quality and reliability of the products or services you offer.
Your business has changed, but your site has remained the same
In addition to website technology, business ideas are also changing and evolving. If you have significantly changed the services or products you offer, it is important to create a new website that responds to these changes. In this way you will be able to present them better and introduce potential customers to them.
You are planning a complete rebranding
The last reason we will mention in this list is rebranding. Rebranding is inherently a complex but sometimes necessary process. It is therefore important to follow a holistic approach. If you change the name, logo, colors of the company or other important elements that form your corporate identity, it is more than necessary that this change is reflected in your corporate website. Otherwise, you risk consumers not adapting to the new changes and not connecting with the new brand you have built.
Това са някои от сериозните причини за изграждане на нов сайт или сериозни промени по вече съществуващия сайт. Ако темата е привлякла вашето внимание, прочетете още тук.